Purchase of computers, software and technology.
A3 Woods Consulting assists clients in purchasing hardware and software technology. Clients will benefit from shortening their cycle time of order fulfillment thus reducing the cost of procurement of technology. Acquisition services include re-engineering of clients internal process from requisition to hardware/software receiving and deployment.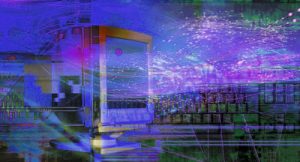 Technology acquisition is defined as being "concerned with decisions about the appropriate means of acquiring selected technologies and embedding them effectively within the organization"
This can be achieved through internal R&D activities or through a variety of external sourcing mechanisms. The need to acquire technology externally arises because specialist technical expertise and capabilities are often difficult to obtain (Benou and Madura 2005) and firms may not have the ability to develop these knowledge-based resources internally. Buying-in these new capabilities allows the firm to overcome internal constraints and technological exhaustion, placing it in a position to improve its strategic
flexibility and enhance its competitive position (Ranft and Lord 2000).
The process of technology acquisition is far from straightforward and includes several strategic decisions. It requires identifying attractive technologies or partners with technological capabilities, assessing whether those technologies or partners are good matches with the firm, and negotiating with technology owners or prospective partners to transfer the technology or
capability into the firm