Explaining technology in a language you can understand.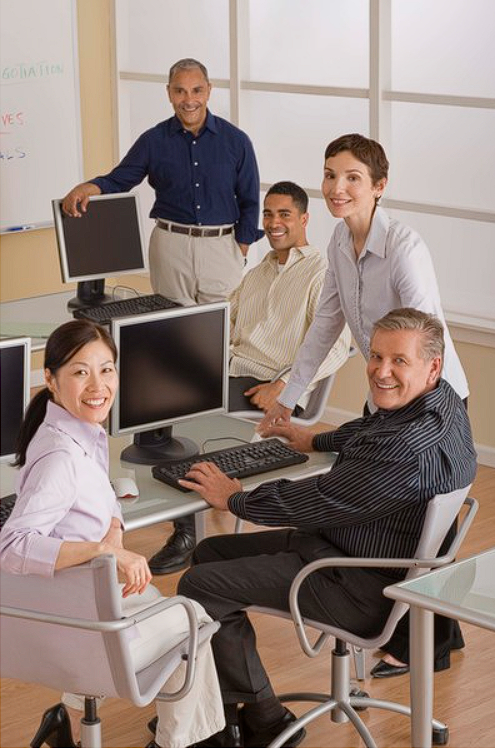 A3 Woods Consulting employs trained and experienced technicians who are up-to-date on the latest technologies.  We can help you and your staff to understand the rapidly changing world of technology and assist in implementing change.  Whether it is hardware, software or network services, we can help you to take advantage of the latest developments and keep all of your systems up to date.
A3 Woods Consulting provides organizations with the information technology (IT) support they need to operate more efficiently. We implement hardware and software solutions and enhance IT systems. We analyze the existing hardware, software, and network capabilities and consult with management and other relevant departments. We can also consult with systems and users to gather information about needs and requirements to improve the system's efficiency when we provide innovative solutions to their requests.

A3 Woods Consulting resolves log errors and analyzes and improves the performance of features including web-based portals. We can train end-users on hardware functionality and software programs and perform diagnostic tests alongside system hardware and software troubleshooting. We ensure computer hardware remains compatible with software updates and we are present to advise on the implementation of the latest technological advancements and solutions on the market.
What responsibilities are common for Technical Consultants?
Troubleshoot database performance issues, producing direct solutions or recommendations.
Design and develop complex data migration plans, processes, and code.
Provide escalated Level 2/3+ support for LMS functional and technical issues.
Always ensure that solution provided is delivering business value.
Provide design and technical consulting expertise for complex, high-impact projects.
Develop program specifications and construct/modify code to meet business needs.
Guide and provide ad-hoc oversight/training for the customers future system administrators.
Support testing associated with cross-functional project team efforts as dictated by project assignment.
Develop complex solutions that extend and enhance system functionality.
Propose conceptual technical solutions and make changes based on the client's feedback in an Agile environment.
Drive adoption by empowering clients to become self-sufficient with build process applications on their own.
Will review the work done by the client or by an implementing partner in order to provide guidance, feedback and anticipate issues.
Heavy travel to customer locations in support of sales efforts.
Collaborate and contribute on the creation, deployment and maintenance of technical best practices and standards.
Ensure technical deliverables to customers are complete, consistent, high quality, on time, and deliver valued outcomes.
Ensure all time is recorded accurately and keep calendar up-to-date with scheduled activities.
Manage multiple clients with limited or no support after initial project implementation.
Support engagement efforts for process definition, re-engineering, improvement, and gap analysis of current/future-state processes during workshops with key customer sponsors and stakeholders.
Lead technical aspects of project delivery and solution delivery for engagements, sometimes providing oversight and unit testing of partner resources development.